In which you shall learn a life lesson, like I did. What did I learn?
First overnight train! This is the Warsaw to Moscow Polonez as mentioned by the Man in Seat 61.
If you're new to my sustainable (?!) journey across the world, here's a menu to help you find your way: https://ourrelationshipwithnature.com/overview-overland-uk-2-nz-without-flying-eleven-stages-in-fifty-days/
For fellow travellers who might notice errors and omissions, please add your comments. In fact, all comments welcome!
When I showed her my ticket as we boarded the train, the white-blonde compartment manager wearing a smart red beret held up one finger. She said, firmly and clearly, directly into my face, 'One'. Gottcha. I clambered onboard with everyone else and wandered up to the end of the compartment to realise there was no number one. I went back to find the first compartment held three worried looking faces staring at me. I had place number 11. I guess she meant the first compartment.
I was very lucky to share a compartment with Tatiana, her daughter Maria, and colleague Ella. Tatiana and Ella are teachers at a select Secondary College and extremely clever people. Tatiana speaks excellent English as she spent her teens living in London with her parents. They gave me an introduction into life onboard a long distance train. First get into your comfy clothes because it's warm inside. Then crack open the snacks and keep going. And keep hold of your keycard.
We had basic Russian lessons, compared teaching lives and enjoyed some simple jokes. Like the one about me going to spend 6 days, one hour and four minutes on the TransSiberian. They couldn't stop giggling. 'You're going to live like this for a week?'
But, what was more hilarious, Tatiana and I both knew all the words to Donny and Marie's sign out song! With gusto, everyone!
We were in a Russian train. It seemed new. It was certainly a solid heavy piece of equipment. There was no riketty racketty clicketty clackity here. This ironmongered beast was a smooth driving force.
Soon enough the Belarus police came to check our passports. The Russians got a stamp. I had to fill out a duplicate form. It took a good time for the officials to get through the train. Then a short trip to get our wheels changed. The rail gauge changed over the border. This also took considerable time. As we pulled in the men-power were getting into formation. There seemed to be about twenty blokes involved. They set about rolling a huge gantry thing overhead, connecting each carriage somehow to the side yellow pillars which must be a jack system. When the other train pulled in opposite I could see what must have just happened under our train. I didn't feel any perceptible lifting of our carriage but it's clear how high they have to go. I could see the folk in the carriage opposite going about their snacking and chatting. The others in my compartment had gone to sleep by now. We were not allowed out to watch. They have to physically move the wheels under each carriage. Three frail men sliding under the trains, heaving and pushing these enormous machines into place under the carcass of the carriage. There seemed to be mortal danger everywhere I looked. There was a far bit of smoko and wait and check the phone but the job got done.
How they manage without loosing a plate or a bolt or a wire in such dim lighting is astonishing. How much would a continual line of equal gauge cost between the two countries? Or is it better to keep decent men employed in an important and responsible position?
After a short trip along to the station, customs officials came to call. They brought a cute dog that everyone along the corridor cooed at in turn. We had to get out of the carriage so they could take a good look. We were very serious and obedient.
Around two in the morning my bladder called, we argued, I lost. I slipped out of the compartment to go to the toilet. As the door clicked firmly shut I remembered Tatiana's advice. 'Keep your keycard with you.'
Uh oh.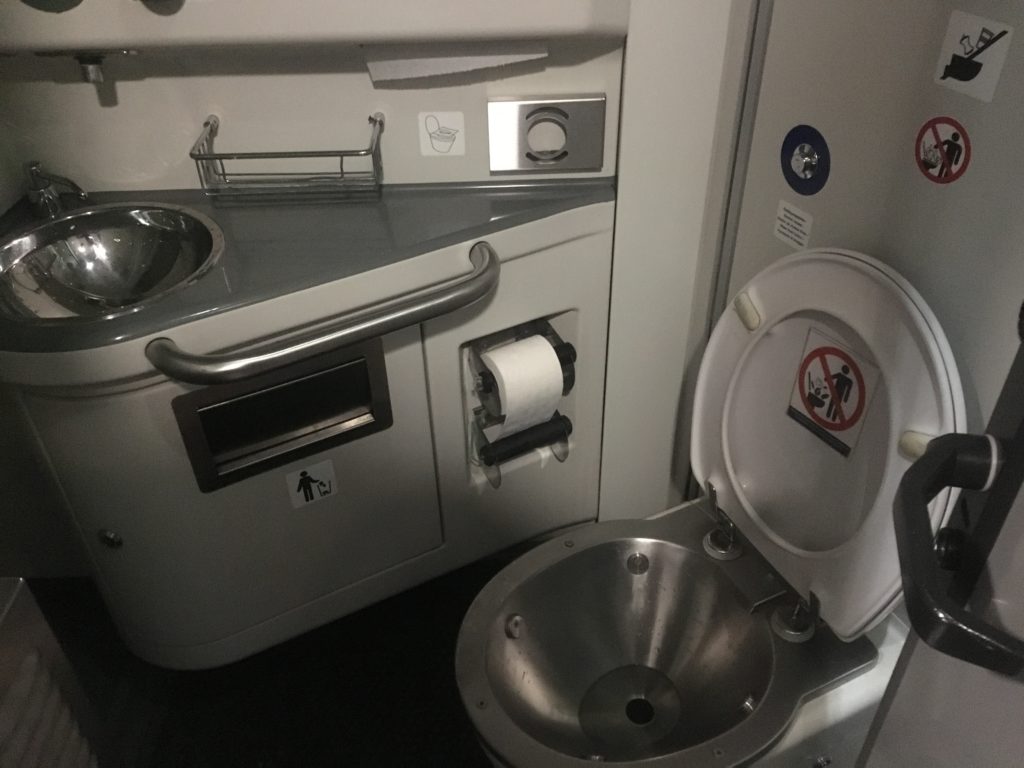 After making use of the facilities I made my way slowly back down the corridor. A corridor lined with locked and shut doors. My locked and silent gate. I looked longingly at the empty manager's chair as I passed but I could not invade that sacred space.
I went out to the doorway and sat in the stairwell. I had passed the sleeping manager but I did not think her temper would be improved by me waking her around 2:30 am. I came back and stared at my door. I figured my best place would be where either the manager or one of my ladies might go so I sat down and practiced my meditation skills just outside like a loyal canine companion.
A shiver of hope came when the manager's little alarm went off. Something was about to happen. Soon enough the train slowed and came to a station. She moved around quickly, putting on her uniform and attending to things in her office. Then she noticed me and without a hint of surprise indicated the door. Oh, yes, spasibo! And I was back in my comfy welcoming bed just after 3 am. I was so pleased to straighten out!
It was after 8:30 when I became aware that our breakfasts had been delivered and our door was clicked open. New day!
Bread bun thing I will not name with a French word beginning with C, biscuits, tea/coffee/sugar, napkin, salt and pepper and a refreshing towel. What more could a train traveller want?
Taking careful turns with the available space, we managed to get the packing done we managed to get going with the day.
We had a twenty minute stop to change the engine – one of those thunderously big machines. It reminded me of the old iron lawnmower we'd inherited on moving in to one of our houses. Incredibly heavy and incredibly effective. The wooden roller tamed the grass and, once sharpened, the heavy blades made short work of the greenery. The train was built to last. Possibly your grandmother's sewing machine would also share that permanence and purpose?
There will be more about the Metro in Stage Six – Moscow – but for now, I'm getting ready to start that hilarious six day TransSiberian jaunt. Not sure when I'll get email again.
But trust me, I'll soon be back and let you know more of my tågskryt journey!
And guess what lesson I will endeavour to remember just as hard as I can?
For the next exciting installment head to Stage Six – Moscow