Part I – Read about The South Island here.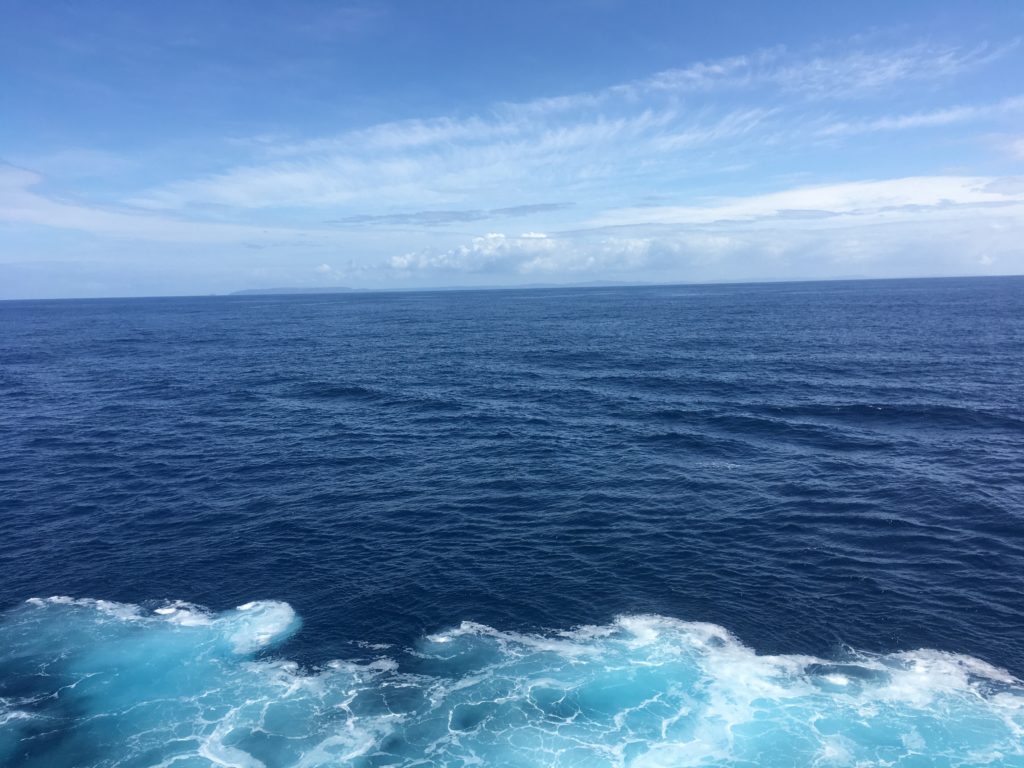 That was the view from MV Ontario II, my second container ship, as we farewelled the Northern tip of New Zealand in February 2020. It spelled the end of my journey to reconnect with ancestors and elders, friends and Aotearoa herself, the land of the long white cloud.
"We leave something of ourselves behind when we leave a place, we stay there, even though we go away. And there are things in us that we can find again only by going back there."

― Pascal Mercier, Night Train to Lisbon

goodreads.com/quotes/tag/home
I am a person in transition, from one status to another, and checking places where I grew up has been restorative. During the three months I travelled between Auckland to Stewart Island I not only revisited my past but also contemplated the future. As I watched landscapes roll past bus or train windows, I asked myself: Is NZ my home? Could I return here to live? Where? Is it possible for a soul have a connection to any one place?
Continue reading